Make someone a firm Administrator
Your firm can make any registered user an eFiling Firm Administrator (Admin).
Only an Admin will see the Admin button after logging into his/her account.
To designate a registered user as an Admin, perform the following steps:
An existing firm Admin logs in at www.filetime.com
Click the Admin (A) button on the top navigation bar.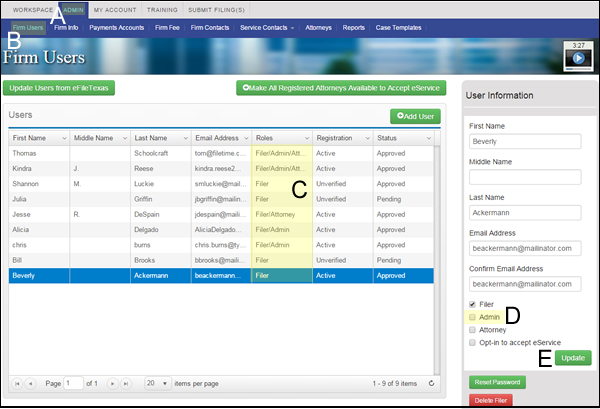 Click the Firm Users button (B) on the sub-navigation bar.
The Roles column (C) displays the role of all the registered firm users.
Click the row of the user to be made an Admin - the row will be highlighted in blue.
Click the Admin role (D).
Click the Update button (E).
That person is now a firm Admin and will be able to perform the same steps for other firm users in the future.